Spiralock® Technology: taps, nuts, wire, thread inserts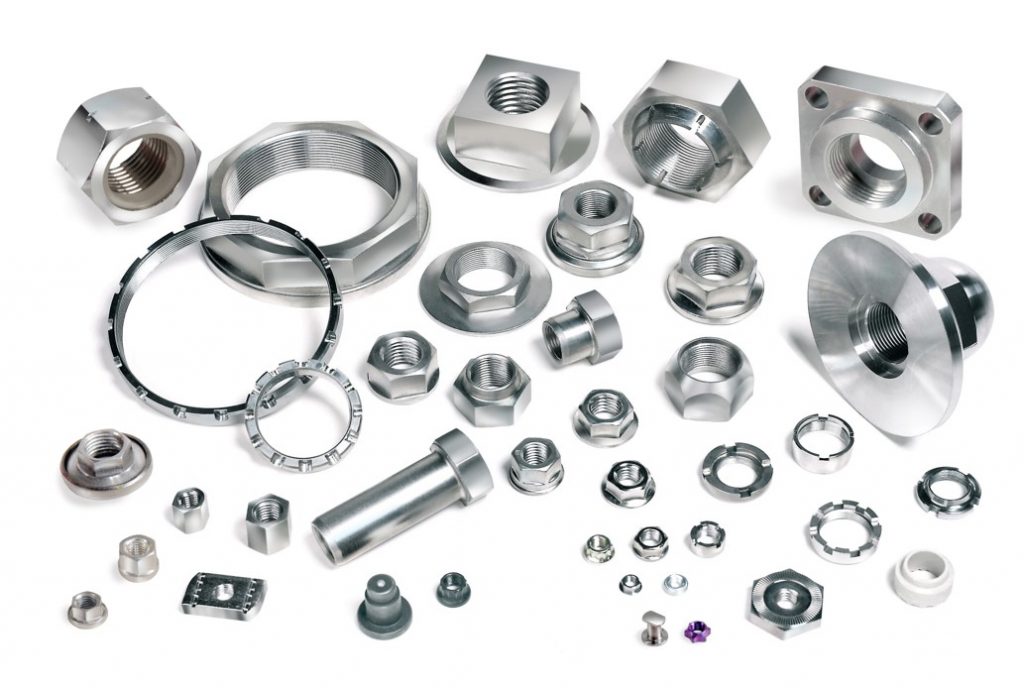 Stay tight with Spiralock®
– SPIRALOCK® solutions: taps, nuts, threads and crimping nuts.
– Self-locking system
– Single thread with a 30 ° ramp
– Excellent shock and vibration resistance without the need for a secondary device
– Better distribution of efforts on threading
– Compatible with standard hardware
– High duty cycle without loss of performance
– Eliminates other expensive forms of clamping system (thread lock, spring washer …)
– Greatly reduces seizure phenomena
– Metric and pouch range
Spiralock® is an asymmetric tapping that has
a slope at 30 °.
When a standard screw is assembled with a nut or
tapping Spiralock® it carries on a ramp at 30 ° eliminating
all possible transversal movements and thus avoids loosening
of the assembly subjected to vibratory stresses.
Thanks to better orientation and distribution of efforts along
thread, Spiralock ® tapping is a self-locking element
incomparable and improves the life of the assembly while
keeping its original efficiency.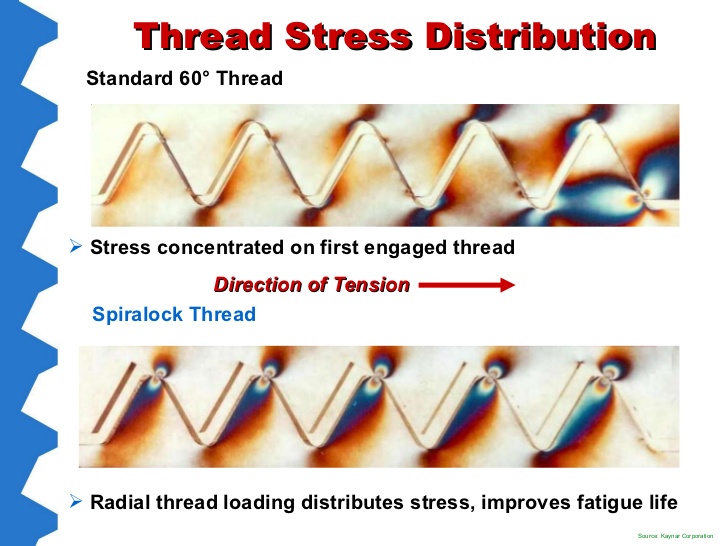 Spiralock® Recommendation
Buyers or users of Spiralock® tools have the right to use these tools for tapping blind holes or in all elements other than male or female fasteners (« fasteners » means nuts, bolts, threaded rods, studs, etc.) whose main object is to engage in a pre-threaded element.
If their applications require Spiralock® fasteners, Spiralock Corporation offers a complete range to meet their needs.