– Stem diameters: 6mm, 8mm, 10mm and 14mm
– Tube diameters: 15mm, 18mm, 23mm and 28mm
– Range from 40mm to 500mm (in steps of 5mm)
– Lengths adapted to your needs
– Force 20N at 2 500N (in steps of 10N)
– Wide range of bits and fixings: ball joints, clevises, stirrups, supports, brackets …
– Materials:
Gas spring: steel, 316L stainless steel
End caps: steel, nylon, stainless steel 303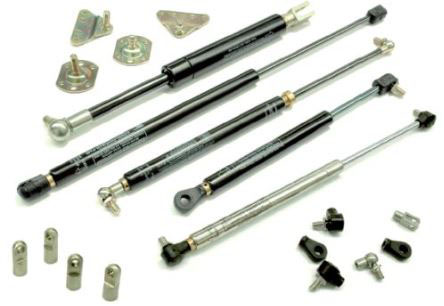 Finishes of steel gas springs:
 Nitrided rod, black epoxy paint on tube, galvanized on the end caps
– Other treatments on request
– Béquille de sécurité (Econoloc),
– Valve de réglage pour la force (Varilift),
– Bague de maintien en position (stop and stay)…
Description & operating principle
The gas spring mainly consists of a tube in which a piston also circulates called rod, an inert gas under pressure (nitrogen) and a small amount of oil for end-of-stroke damping. For the damper function, it is assembled without gas. Gas springs are a source of energy that does not require a power source or maintenance.
– Low compression variation
– Controlled movement speed
– Depreciation at the end of the race
– Long life
– Excellent salt spray resistance
– Compression or traction operation adaptability and/or development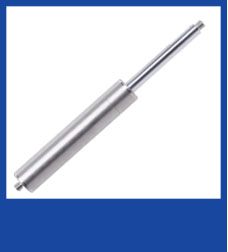 Swift & Sure Gas Cylinders