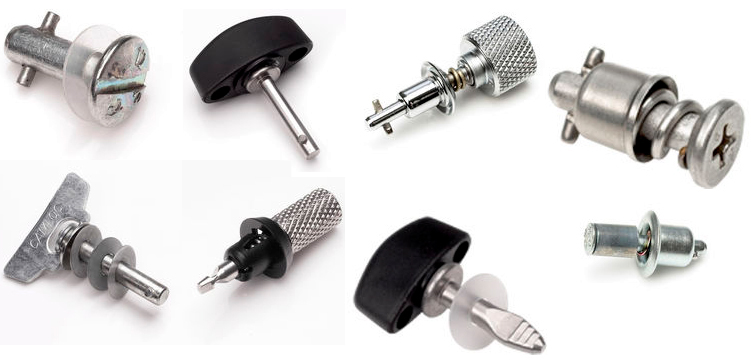 Fast and safe mechanical closing system
Opening and closing manually or with tool
High number of cycles
Ease of use and time savings
– Imperdable (complies with machine directive 2006/42 / EC)
– Wide dimensional range
– Vibration resistant
– Materials: steel, stainless steel, composites
– Possibility of adaptation and/or development
Features and operating principles
The quarter turns is composed of a closing pin, a retaining or holding washer and a receptacle. Quarter turn requires a spring element in order to function properly. Depending on the load resistance, the size of the fastener and the mounting conditions, the spring element is an integral part of the closure axis or the receptacle.
In certain ranges of fasteners, the closing pins can be delivered with clip-on eyelets for easy assembly without a retaining washer, while guaranteeing the imper- ability.Several families are available:
– Quarter turn
– Simple fasteners
– Snap fastener
– « Push-turn » fasteners
– Adjustable rotary latches
In order to choose the most suitable fastening, it is necessary to know the following thicknesses:
– The thickness of the panel on which the closing axis will be mounted
– The thickness of the structure on which the receptacle will be mounted
– The total clamping thickness: it consists of the thickness of the panel, the thickness of the structure and any gaskets, paint layers, intermediate spaces.
Traction loads are listed in the quarter-turn fasteners catalogue.
During the closing operation, the pin of the closing pin slides on the ramp of the receptacle and is housed in a notch after a rotation of a quarter of a turn.This system provides excellent vibration resistance.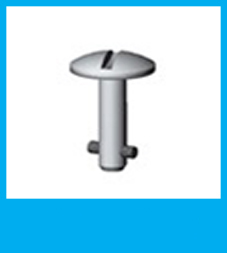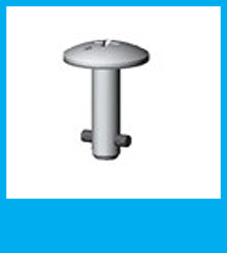 Cross recessed head axis (+9)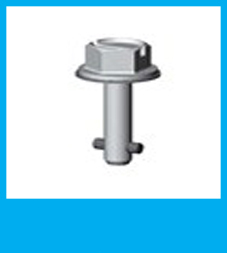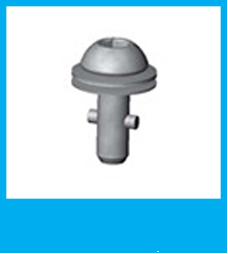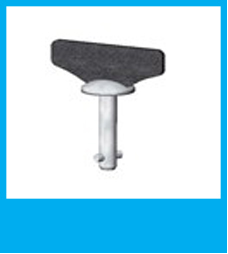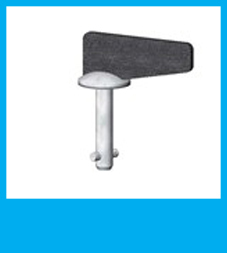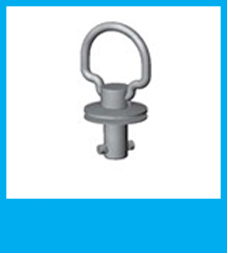 Ring head 180 ° reboundable (+4)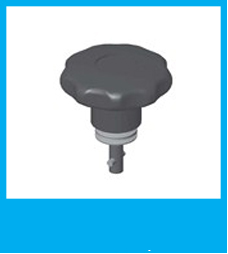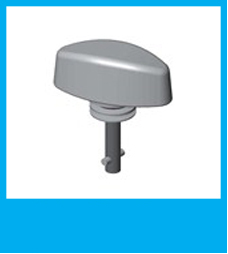 Axis with oblong plastic head (+6)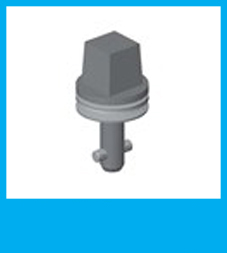 Axis with square de berne (+1)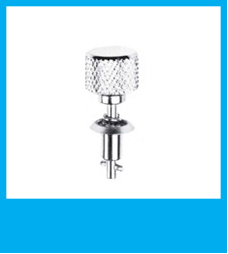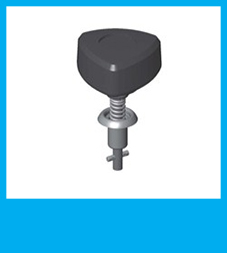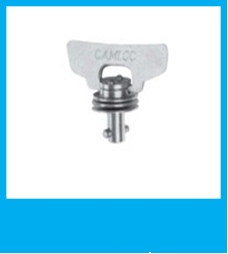 180 ° folding head axle (+1)